There are thousands (and thousands) of apps in the Google Play store or the iTunes Store. There are a few that really help architects do their jobs and we think these are the ones you should consider adding to your phone or tablet.
We have done our best to find the best apps - the ones that are super helpful, stable, and easy to use. If you think we missed an important app, please let us know and we will give it a try.
---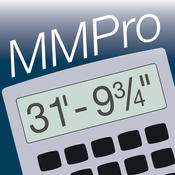 Measure Master Pro Feet-Inch Calculator
Calculated Industries is the leading manufacturer of calculators for the building and construction industry and they have turned their popular physical calculators into mobile apps. Available for both iOS and Android, the app works exactly like their physical calculators. There are plenty of lower quality feet-inch calculators in the app stores, but they don't have the features or ease of use that Measure Master Pro has. If you have used a physical Calculated Industries calculator before, then buying this app is a no-brainer.
Price: $9.99
Available for both Android and iOS.
---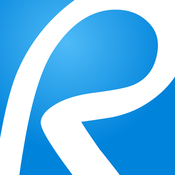 Bluebeam Revu PDF Editor
Bluebeam set the standard for desktop PDF software for architects and contractors and they are also leading the way when it comes to mobile PDF software. As we continue to move toward a paperless workflow, architects will need a solid PDF program for their tablet.
We use this software everyday - reviewing drawings in the field, creating markups for co-workers, reviewing and annotating meeting notes, etc. One key feature that other mobile PDF software lacks is the ability to take measurements. Bluebeam also has powerful collaboration tools for saving PDFs between devices and sharing among colleagues.
Price: $9.99
Available for iOS (tablets).
---
Scala Architectural and Engineering Scale
If you have ever showed up at a meeting without a scale, you will want to buy Scala. Scala includes imperial architectural, metric architectural, and engineering scales in a handy app. You can also create a custom variable scale in case your drawings aren't to a known scale. There is also a handy slider that does the measuring for you.
This app is a life-saver — you'll always have a scale with you.
Price: Free, but $2.99 in-app purchase to unlock all scales.
Available for iOS phones and tablets.
---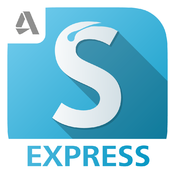 Autodesk Sketchbook Express
Sketching is still a bit uncomfortable on a tablet, but some people are starting to make better use of mobile app sketch tools. One huge advantage is the ability to snap a photo, create an overlay layer, and sketch away. This is great for annotating study models, noting field conditions, and working out details while you are in transit.
So far, we haven't found a sketch app that compares to Autodesk Sketchbook Express. Best of all, all of the features work in the free version...in-app purchases are available for complex brushes and stamps. Sketch and trace to your heart's content with a variety of brush sizes, colors, and textures.
Price: Free
Available for both Android and iOS.
Also Consider: Morpholio Trace has some of the same features but requires more in-app purchases to be useful. Morpholio Trace is available in the iTunes Store.
---
Autodesk A360
If you need to review CAD files on your tablet, you need Autodesk A360. Due to the large file sizes involved, tablet views have been buggy and unreliable, but Autodesk has been working hard to make this a stable app. It works on over one-hundred 2D and 3D file types including DWG, DWF, Revit, and Navisworks files. Comments and markups can easily be shared. However, don't expect to edit these files...this is simply a viewer for when you are on the go.
Price: Free
Available for both Android and iOS.
Buy on Apple App Store
Buy on Google Play Store
---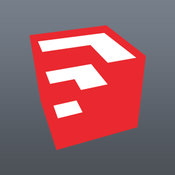 SketchUp Mobile Viewer
SketchUp has become an important 3D modeling software for quick study models. Now, it is becoming even more powerful as it moves toward integrating BIM tools. This viewer allows you to review and navigate through your models. However, the biggest drawback is the lack of a commenting feature.
Price: Free, with In-App Purchases
Available for both Android and iOS.
---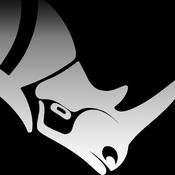 iRhino 3D
Another popular design software is Rhinoceros 3D, which has become popular due, in part, to its computational tools. That means designers will want to review and share their models on their tablets. iRhino 3D allows you to review models and it can even export views as images so you can use another app to markup and email them.
Price: Free
Available for iOS.
Also Consider: If you are on Android, you'll have to go with another company for your Rhino3D viewer - try 3DM View.
---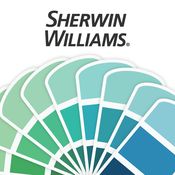 Sherwin Williams ColorSnap
Color selection is critical to a successful interior design. Obviously official color swatch books are the best choice, but you can't take all of them to a client meeting. Sherwin Williams ColorSnap allows you to carry the entire SW color library with you everywhere you go. As an added bonus, you can snap a photo and immediately "paint" the room with a new color scheme, which is great for renovations.
Price: Free
Available for both Android and iOS.
Download from Google Play Store
Also Consider: Benjamin Moore's color tool lacks the ability to take a photo and update the wall colors and it is only available for phones, but it does have the entire Benjamin Moore color library. Download Benjamin Moore Color Capture from the iTunes Store or the Google Play Store.