Cold formed metal framing, also referred to as light gauge metal framing (LGMF), has overtaken wood stick framing in commercial and institutional construction. It is also being used in some residential applications. The advantages of LGMF are many, including: light weight, no warping, easy cutting, and fast installation.
Cold formed metal framing comes in many shapes and sizes. The most common shapes are diagrammed below, with dimensions. Manufacturers may have other sizes in addition to those below, or they may not carry all of the sizes shown. Be sure to review available sizes before including a manufacturer in your specification.
Metal Stud Sizes
The most common size stud is a 3 5/8" wide stud. Combined with a layer of 5/8" gypsum wall board on both sides will give a 4 7/8" thick wall.
Shaftwall / C-H Stud Sizes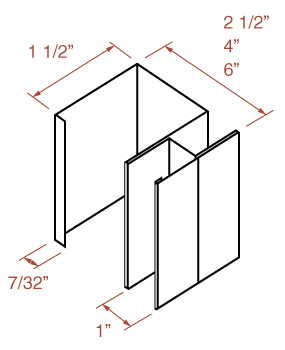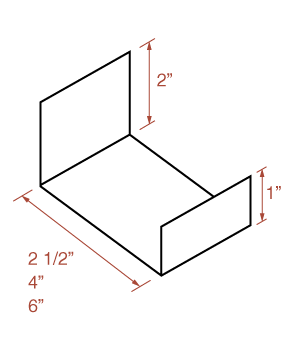 Shaftwall is used when only one side of the wall is accessible, as in mechanical shafts where there is no floor on one side of the wall. The 1" portion of the stud holds a 1" shaft liner, which can be installed from the floor-side of the wall; fasteners are not required to hold the shaft liner in place. After the shaft liner is installed, gypsum wall board is installed as usual from the floor-side of the wall. The taller leg of the J Track goes on the shaft-side of the wall to help hold the shaft liner in place.
Metal Furring Sizes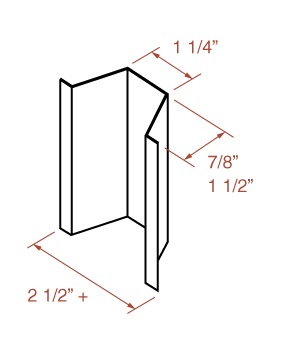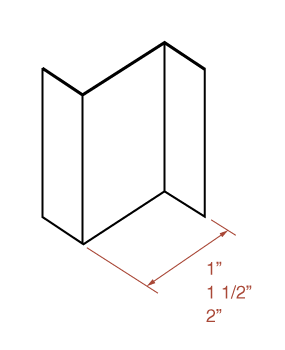 Both hat channels (left) and zee furring (right) are used to apply gypsum wall board to a concrete or CMU block wall.