Every roof is designed to serve a particular purpose, with the aesthetic appeal being only one of many considerations that have to be taken into account. In this article we cover some of the most common roof styles and shapes, giving you an insight into each of their distinct characteristics.
Keep in mind that many of these roof shapes can be combined or connected on a single building to create a more complex roof, which may lead to a more interesting composition.
Difference between a steep and shallow slope roof
All roofs can be categorized as being either a steep or shallow slope roof. Shallow slope roofs are generally referred to as flat roofs (see description below), while a roof with a slope of 3:12 or greater (meaning the roof rises 3 inches over a 12-inch run) is known as a steep slope roof.
Flat Roof
While the name suggests otherwise, flat roofs are not entirely flat. This ensures rainwater is able to properly drain to ground level. The pitch of the roof dictates the materials used, for example, tile and slate roof pitches can range anywhere between 12.5 and 22 degrees, depending on the manufacturer. Common flat roof membrane materials include modified bitumen, thermoplastic, or synthetic rubber systems. However, standing seam roofs with a pitch of 1.5 degrees can use materials such as zinc or copper.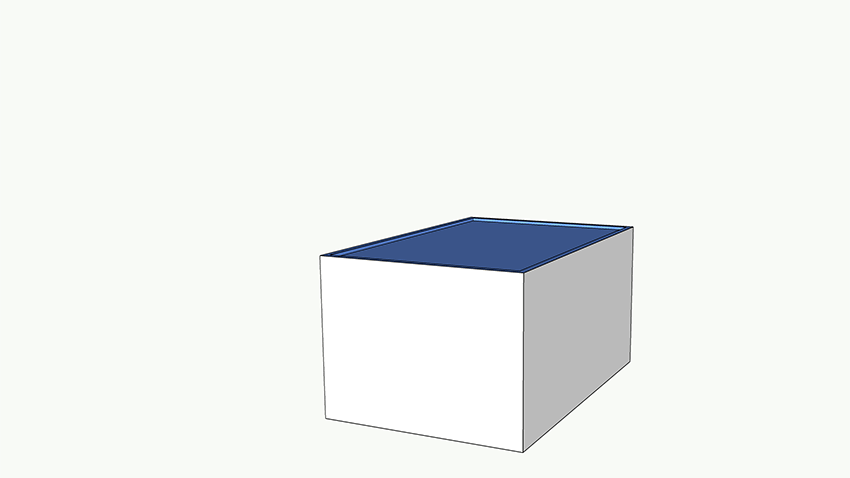 Shed Roof or Skillion Roof
A shed or skillion roof has a distinct design with a noticeable slope consisting of a single flat area surface. They are also sometimes referred to as lean-to roofs, mono-pitched roofs and pent roofs. The roof is pitched at a perpendicular angle and is not attached to any other roof surface, which was a popular roof technique used during the Victorian period. Properties with a skillion roof tend to be either of the circular or butterfly variety. Circular skillion roofs feature a soft-curved edge, while butterfly designs slope towards a particular point.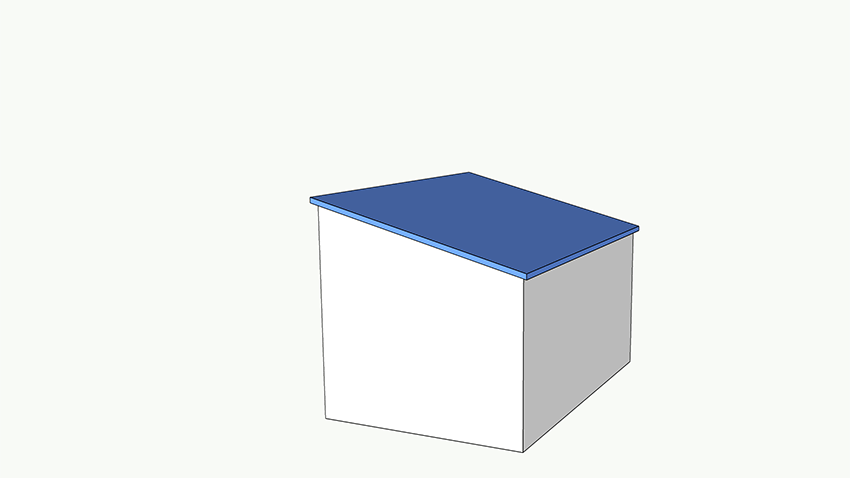 Gable Roof
This is one of the most traditional styles of roof, also known as a pitched roof, which is identified by the triangular 'A' shape. The sloping sides converge at a ridge, while at the far end creating walls with a triangular extension, which is known as the gable. The dimensions of the sides are dictated by the needs of the property and do not have to be identical in size. There are also occasions where a larger residential home requires more than two gables to create additional depth and structural support. Other variants of gable roofs include the gambrel, curved gable and octagon.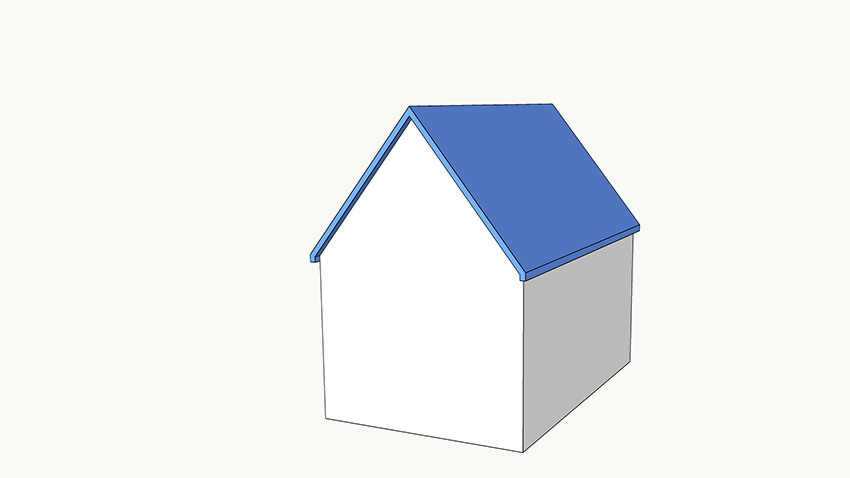 A-Frame Roof
As its name indicates, an A-frame roof forms the pointed shape of a letter 'A', featuring symmetrical, angled sides. The distinct design is often seen on traditional-style buildings such as cottages and rustic cabins, while also being constructed for A-frame houses. Property owners living in colder locations benefit from the natural drainage offered by the roof shape, which allows heavy snow to slide off, lowering the chances of it freezing over to create additional problems.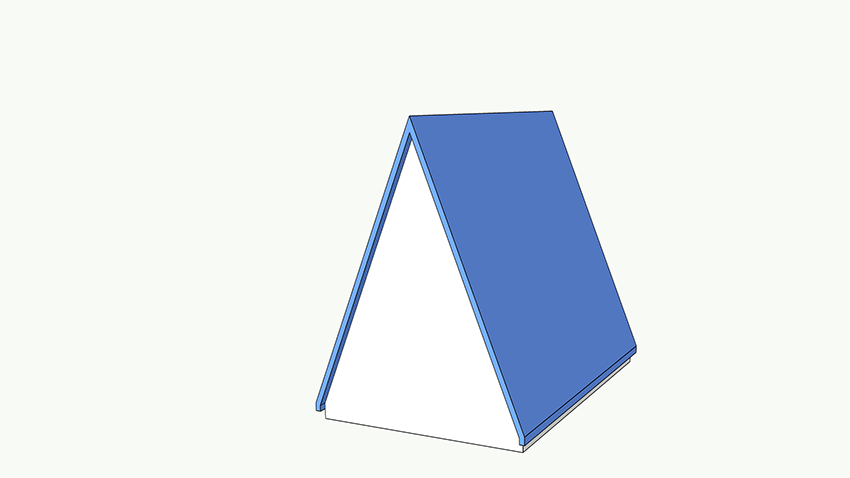 Hip Roof
A hip roof is characterized by its four sloping faces that connect to each side of the building. Rectangular designs are the most common, and typically feature four faces of the same pitch to form a uniquely symmetrical roof. Square shaped variations are also a popular choice and when utilized will resemble a pyramid-like finish as no gables or other verticals sides are used in the construction. Gutters can be easily attached due to the position of the roofline at the top of the wall, with hip roofs proving a robust choice for buildings situated in windy locations.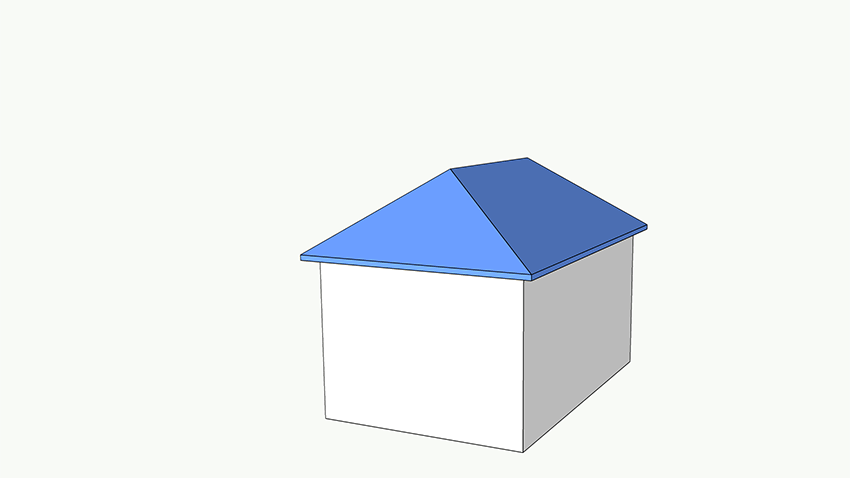 Mansard Roof
Mansard roofs are a variant of hip roofs, with each sloping section divided in two. The section closest to the walls rise steeply in order to maximize space under the roof, with a slighter pitch continuing on towards the center. From an external point of view this gives the impression of a flat roof being present on the top of the property as only the steep section is visible. It is a style popular in traditional properties in France and Germany, as a result of its architecture being introduced by French designer Francois Mansart during the 15th and 16th centuries.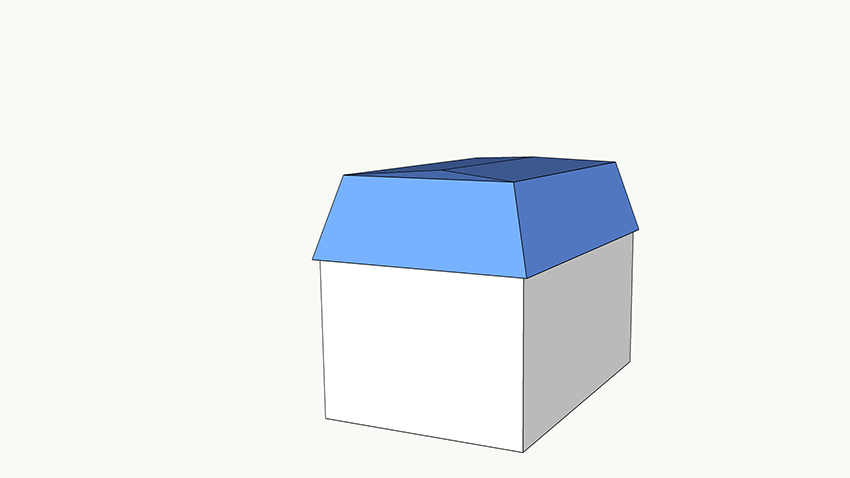 Gambrel Roof
There are some similarities between a Gambrel roof and a Mansard due to the two slopes that feature in the design. However, the difference between the styles is noticeable with a Gambrel only having half the number of sides seen on Mansard. Gambrel roofs feature a steep – almost vertical – slope, while the upper slope has a shallower pitch. The roof typically overhangs the building façade and uses vertical gable ends. They are usually seen on buildings such as farm houses, barns and log cabins, along with period properties dating back to Georgian and Dutch Colonial eras.
Saltbox Roof
Gables are located at each end of a saltbox roof, but they have an asymmetrical shape featuring one side longer than the other. They are commonly found on older colonial-style properties that once housed early settlers in New England, as well as the Midwestern regions. During this period, property owners with growing families in need of additional space adapted existing gable roofs into a saltbox to create the room they needed, while remaining economical with their use of materials. It is also the case that some houses with saltbox roofs were constructed with the lean-to roof already in place.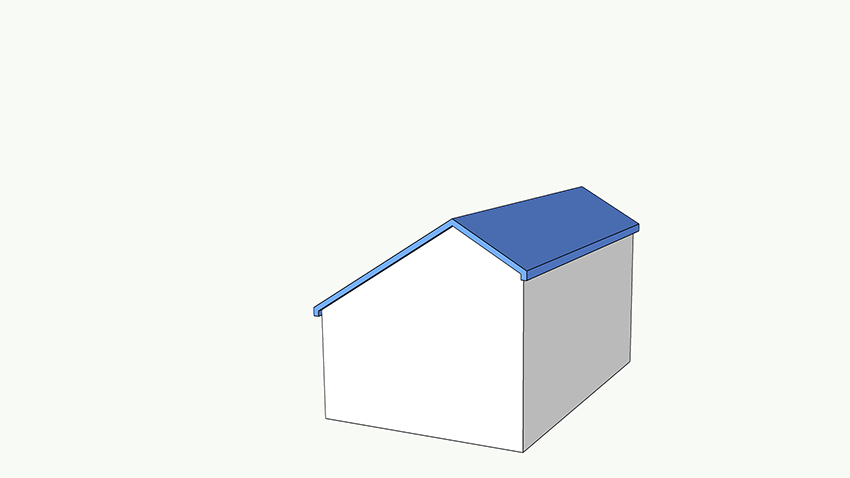 Bonnet Roof
A bonnet roof features a double slope on all of its four sides. For this reason many people see it as a modified gable or hip roof. It is also referred to as a kicked eave roof due to the shallow slope hanging over the edge of the property that doubles up as a porch or patio cover. The upper section is designed to feature a more prominently angled, steeper pitch. The bonnet is closely associated with French Vernacular architecture found in southern regions such as Mississippi and Louisiana, while also still a popular choice for cottages and ranch houses.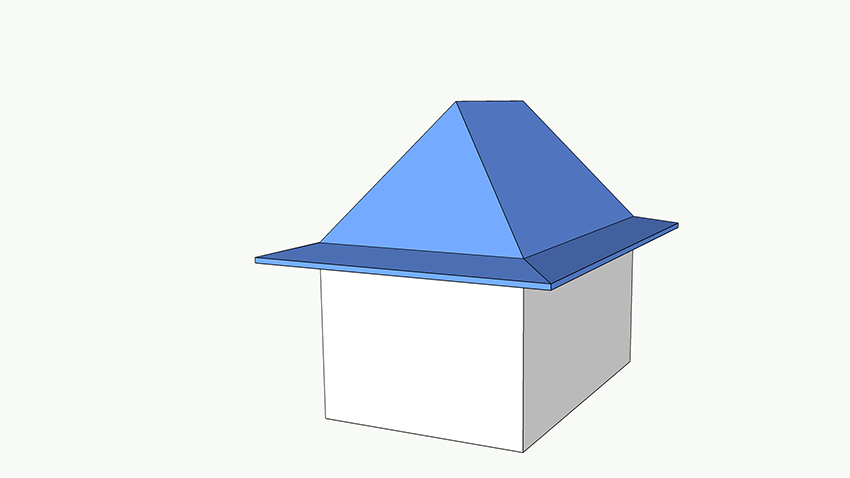 Monitor Roof
A monitor roof creates a 'second' roof on a raised section of the building and runs parallel to the primary roof. The monitor element of the design refers to the tallest part of the structure that creates an 'atrium' effect. Louvers or clerestory windows and vents that accommodate additional light and ventilation usually feature in a monitor roof along the length of the raised central aisle. This is a style typically associated with farmhouses and industrial buildings, although it can also be located in rural areas where it is sometimes used for domestic dwellings.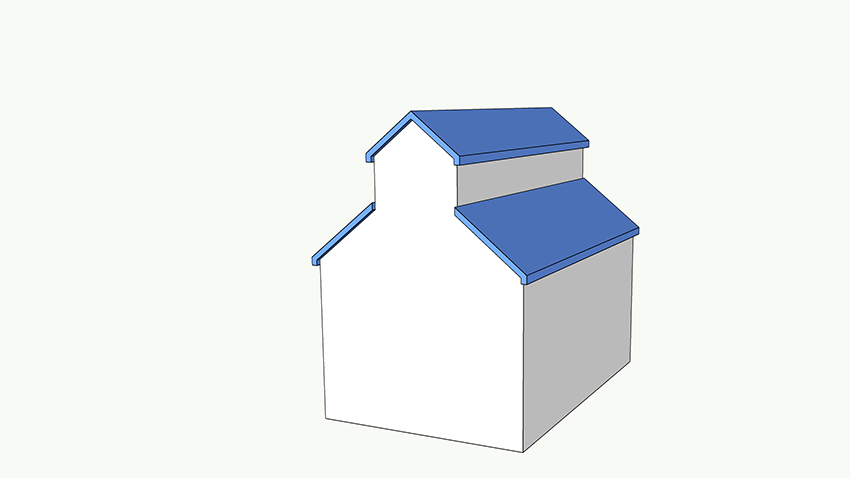 V-Roof or Butterfly Roof
It's easy to see why this type of roof is known as a butterfly or v-shaped roof, the design clearly dictating its name. Rather than the slopes pointing upwards they are inverted to create a 'V' in the middle of the roof section. Generally considered a modern style, butterfly roofs work well with eco-friendly buildings, with the absence of gutter systems making it easy to install and conceal solar paneling. French architect Le Corbusier introduced the style in 1930s Chile, before it arrived in the United States during the mid-1940s. These are mostly found in older neighborhoods built during the Atomic era.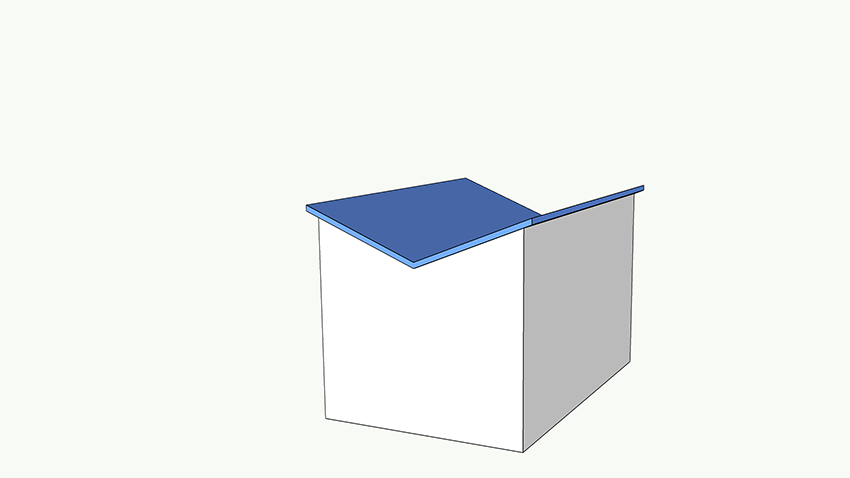 Arched Roof
The wide, curved shape of an arched roof gives this design its own unique profile. They can either be self-supporting or load bearing, depending on the width and the reinforcements used during the construction of the building. Barrel vault roofs and vaulted roofs are two of the most common types of arched designs, while also referred to by some as a rainbow or Gothic arch roof. You will see arched roofs on barns, stables, warehouses and historical buildings, while the minimalist appeal also works well with modern, eco-friendly properties looking to maximize the distribution of natural daylight.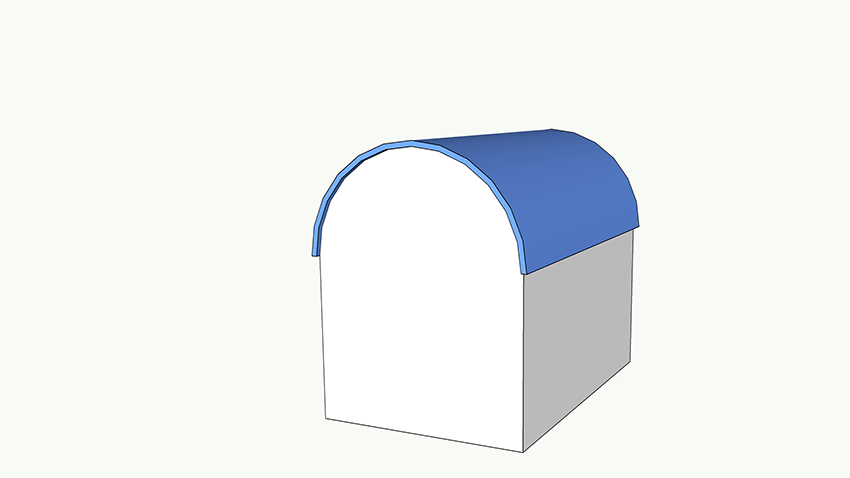 Domed Roof
The semi-circle shape of a domed roof maintains the same structure all the way round, with its apex sometimes featuring a circular opening. This is a roof type with a long history dating back to the Roman and Persian periods, while also being an integral part of many indigenous building traditions. A number of different domed roof styles have been used through the ages, including the onion dome, compound dome, cloister vault and countless others. Not only does this type of roof create a striking appearance but it is also highly wind resistant and when constructed with the right material, reliably energy efficient.