Hollow metal door frames are commonly used in commercial and institutional buildings. The diagrams below show metal door frame anchors based on the type of framing used. Frames are installed after a majority of the studs are in place, but before the gypsum wall board has been installed. Hollow metal door frames in a masonry wall are installed with the masonry.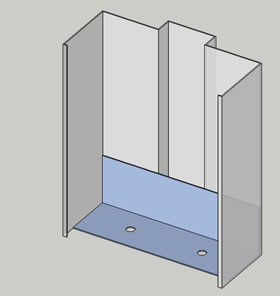 Base Anchor
An angle is welded inside the frame. Screws or other fasteners are driven through the angle into the structural flooring.
---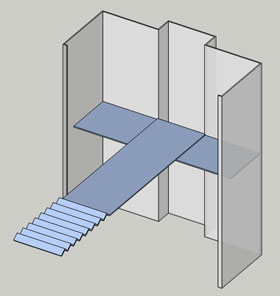 Masonry Door Anchor
The door frame is placed and the masonry wall is built around the frame. The leg of the T shape is grouted into the wall.
---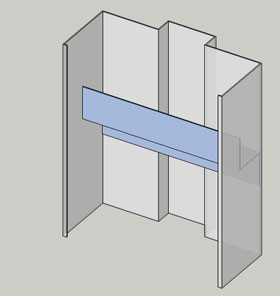 Metal Stud Door Anchor
A zee is welded inside the frame. A screw can be driven through a metal stud into the zee.
---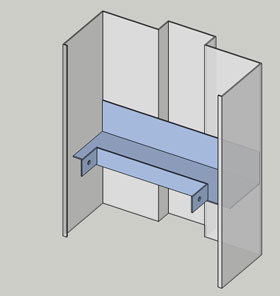 Wood Stud Door Anchor
A zee is welded inside the frame. Portions of the flange are bent into place and secured to the stud with screws.
---
The photo below is a close-up shot of a hollow metal door frame with an anchor for metal studs welded into place. The door will be set, the carpenter will add a metal stud tight to the door frame anchor, and screws will be driven through the stud into the anchor. Finally, the drywall finish will be installed tight into the remaining gap to make a clean finish.