Carpet is a loom-woven, fibrous flooring system widely used in residential, commercial, and institutional construction.
Carpet Tile
Carpet tiles come in a standard 18" x 18" size. The yarn is adhered to a backing, which is generally vinyl. After the installer lays out the grid with chalk lines, the tiles are glued to the sub-floor with an adhesive. Some carpet tiles come in a self-adhesive form, which is basically a peel-and-stick product.
Carpet tiles are not stitched together, so the 18" grid is visible. However, this also serves as a design element. Tiles are typically laid out in the following patterns plus a random pattern; however, custom patterns are also used.
Monolithic Carpet Tile Layout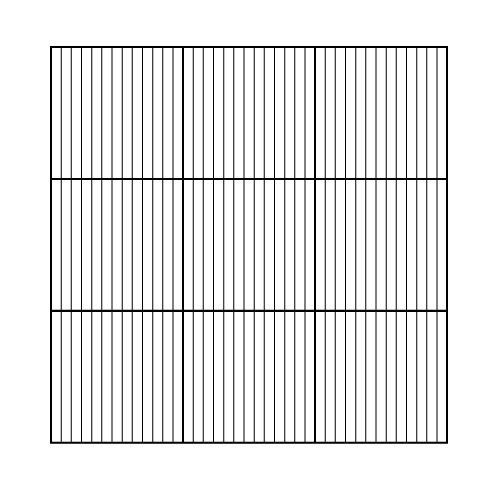 Quarter Turn Carpet Tile Layout
Brick Ashlar Carpet Tile Layout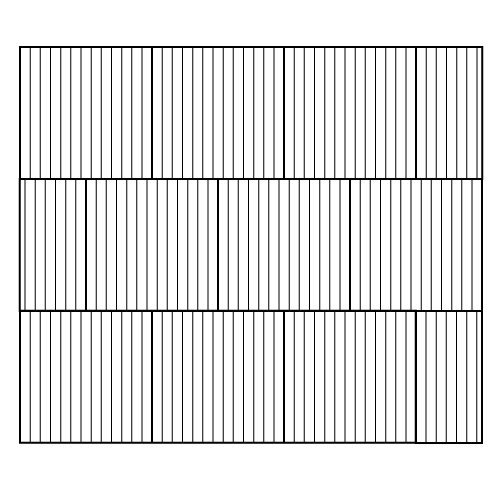 Broadloom Carpet
Carpet is also manufactured in 12-foot wide rolls, which are then seamed together on-site (stitched or taped and ironed) to create a monolithic appearance. Broadloom carpet installation is more labor intensive because of the seaming required and the challenge in moving large rolls of carpet. In addition, the unrolled carpet does not initially lie flat.
Carpet Padding
Carpet padding is used most often in residential applications; however, it is available for both broadloom and tiles. In institutional and commercial applications, the padding is typically a rubber backing that is permanently adhered to the tile. Other types of padding include foam and fiber.